Our Garden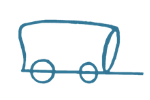 Parts of our garden were always naturally wild and we noticed such variety in flowers, trees and little wild animals in these parts that we decided to experiment further with other areas. We started to follow a group called wearetheark.org and have gotten some fantastic inspiration from this and the wonderful Mary Reynolds.
We are the ARK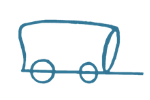 When we came across a group called wearetheark.org started by the wonderful Mary Reynolds, our re-wilding adventure really began. The ARK stands for Acts of Restorative Kindness and the philosophy is to be a guardian of the land and not a gardener no matter the size of your garden. To simply let it be.  Mary's book "The Garden Awakening" is inspirational and gives us hope that we can have an impact. We also highly recommend a visit to The Diseart at the side of the Catholic Church on Green Street in Dingle. Designed by Mary it is a beautiful example of a public garden packed with wild flowers and native trees and living walls and fruit trees. It is what I imagined when I read The Secret Garden by Frances Hodgson Burnett as a child.
We hope we can now describe ourselves as a safe haven for wildlife and we can see the evidence growing over the years. We have spotted rabbits and hares, butterflies and bees in abundance and a plethora of colourful and beautiful native trees and plants.  We have swallows nests and a heron and many many garden birds. The goldfinch and robins are our favourites. We try to disturb the wildlife as little as possible avoiding chemicals and unnecessary strimming and mowing.  We weave paths though the garden rather than mow everything in sight.
We understand that this approach to gardening is considered unorthodox by some and is certainly a new concept but after years of struggling with the "weeds" we have decided to embrace the beauty and diversity of our natural plant life and all the wonders that they bring with them.  Please feel free to roam the garden and the pathway down to the river. Take some time. We promise it is worth it you would just never know what you might see!